Posted: May 16th, 2018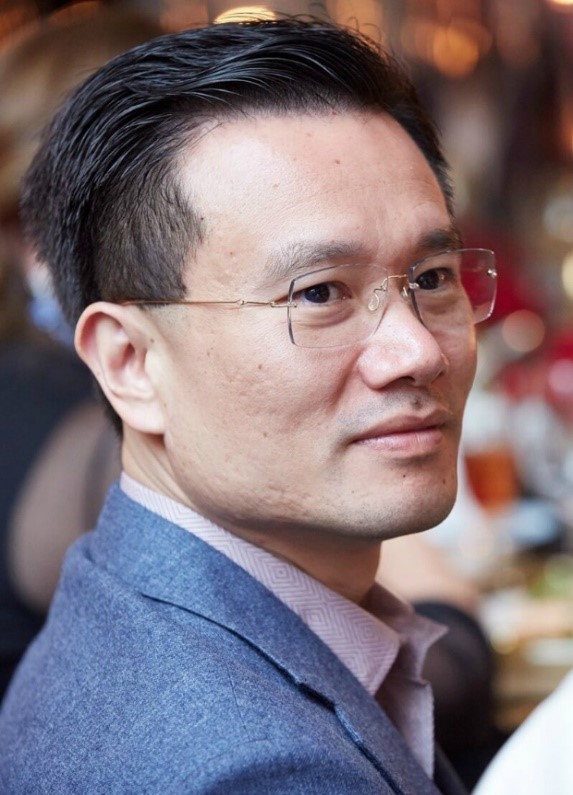 DE-Tenants.org has previously delved into the Qatari sovereign wealth fund's deal to acquire part of a 19.5% stake in the Russian state-owned oil company Rosneft. We followed a trail from Qatar to Singapore, to Russia, to Italy, to Britain, and ultimately to the Cayman Islands. Read Part 1, Part 2, and Part 3 of our reporting.
Subsequently, we reported that the Qatar Investment Authority (QIA) disposed of much of its Rosneft investment in September 2017, selling 14.16% of Rosneft to a little-known Chinese oil and finance conglomerate called CEFC China Energy Co. Ltd. (中国华信能源有限公司), headed by a Chinese mainlander called Ye Jianming (叶简明). Despite denials, Mr. Ye appears to have ties to the People's Liberation Army in China.
Today we are scrutinizing CEFC further, looking at a criminal complaint filed by the Department of Justice and reporting on the detention of CEFC's Chairman. CEFC's scandals have caused the Qatari sovereign wealth fund to buy back the Rosneft stake. Following the repurchase, QIA will directly hold 18.93% of Rosneft.
CEFC Linked to Alleged Bribery and Money Laundering
On 20 November 2017, the Manhattan district court unsealed a criminal complaint. The complaint alleged that a CEFC associate named Patrick Ho Chiping (何志平) and another man participated in a multi-year, multimillion-dollar scheme to bribe high-level officials in Chad and Uganda in exchange for business advantages for a Chinese oil and gas company.
The company remained unnamed in government filings, but the New York Times concluded that "the specifics of the case make clear the company's identity: CEFC China Energy Company."
The U.S. government described "a Shanghai-headquartered multibillion-dollar conglomerate that operates internationally in the energy and financial sectors." Further, the government described Mr. Ho as the head of a non-governmental organization based in Hong Kong that holds "Special Consultative Status" with the United and is funded by the energy company in question. The details match CEFC and its NGO called China Energy Fund Committee (the "NGO"). Mr. Ho is the Deputy Chairman and Secretary General of the NGO while Ye Jianming is the Chairman.

Prosecutors described "an international corruption scheme that spanned the globe" as Mr. Ho and his accomplice "conspired to bribe African government officials on behalf of a Chinese energy conglomerate." Prosecutors stated "the defendants allegedly sought to generate business through bribes paid to the President of Chad and the Ugandan Foreign Minister," and the defendants wired "almost a million dollars through New York's banking system in furtherance of their corrupt schemes". (SOURCE)
Per statements by US government officials, Ho and his accomplice sought to "get their hands on the rights to lucrative opportunities in Africa." (SOURCE)
Ho has pleaded not guilty to the charges and even accused U.S. prosecutors of using "illegally" obtained evidence against him. However, most recently, Ho's co-accused—the former Senegalese foreign minister Cheikh Gadio—is reportedly seeking a deal with prosecutors to incriminate Ho. The case is ongoing in Manhattan federal court.
Two Alleged Bribery Schemes
This case involves two alleged bribery schemes beginning around October 2014 to pay high-level officials of Chad and Uganda in exchange for business advantages for CEFC.
In the first scheme (the "Chad Scheme"), Patrick Ho caused CEFC to offer a $2 million bribe to the President of Chad in exchange for securing business advantages in its efforts to obtain valuable oil rights from the Chadian government. In particular, in exchange for the bribe, the President of Chad provided CEFC with an exclusive opportunity to obtain particular oil rights in Chad without facing international competition.
In the second scheme (the "Uganda Scheme"), Mr. Ho, purporting to act on behalf of the Energy NGO, met with the Minister of Foreign Affairs of Uganda and began to cultivate a relationship with him. Ho caused a $500,000 bribe to be paid, via wires transmitted through New York to an account designated by the Foreign Affairs Minister, who had recently completed his term as the President of the UN General. Ho also provided the Ugandan Foreign Minister, as well as the President of Uganda, with gifts and promises of future benefits, including offering to share the profits of a potential joint venture in Uganda involving CEFC and businesses owned by the families of the Ugandan Foreign Minister and the President of Uganda. These payments and promises were made in exchange for assistance from the Ugandan Foreign Minister in obtaining business advantages for CEFC, including the potential acquisition of a Ugandan bank.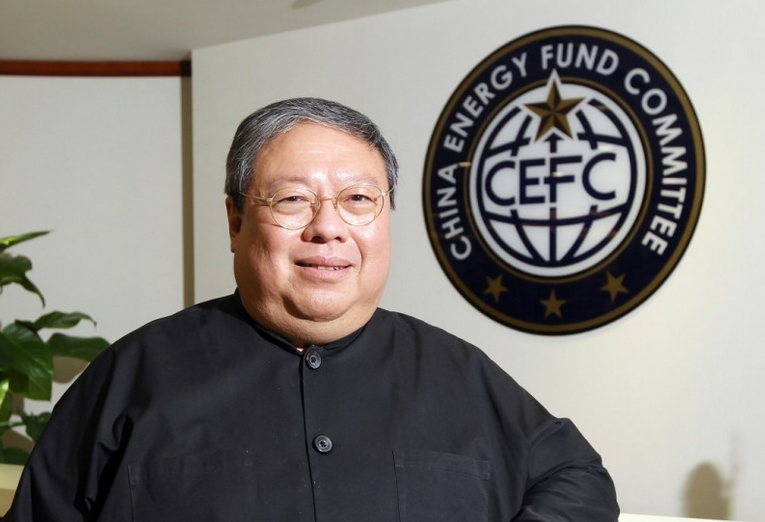 New York Times Offers Insights
The New York Times offered additional insights into CEFC's operations. The newspaper wrote:
CEFC has risen suddenly from a little known Chinese company to a major player in the global energy business, with investments in Europe, the Middle East, Central Asia and Africa.

CEFC has played to China's geopolitical ambitions. It is among a small number Chinese companies to receive Beijing's approval to chase splashy deals at a time when the government has mostly restricted overseas acquisitions. The investments have largely meshed with China's strategy to court other countries through infrastructure and energy investment.

Chinese businesses like CEFC are increasingly mixing money with diplomacy as they scour the world to secure valuable natural resources. The criminal complaint against Mr. Ho shows how the practice can be distorted, offering rare insight into a vast, mysterious conglomerate with ties to the Chinese Communist Party.
The Times reporting casts a pall over CEFC's global ambitions and rise to prominence.
In its defense, CEFC issued a statement to the Times disputing the allegations. CEFC said it was "highly concerned" about the action taken against Mr. Ho and added that the NGO did not "get involved in business activities of CEFC."
However, per the Times, CEFC provides all of the financing for the Hong Kong NGO. CEFC's founder, Ye Jianming, is listed as a chairman on the NGO's website and in records from the Hong Kong Companies Registry.
As we detailed in a prior report, Ye has potential ties to the Chinese military. A 2012 corporate biography featured in a CEFC annual report listed Ye as deputy secretary general of an association close to the People's Liberation Army. That group, the China Association for International Friendly Contact (CAIFC), bills itself as a forum to connect high-level military and political figures in China with those abroad. But it is essentially a state influence and propaganda platform (SOURCE and SOURCE and SOURCE).
CEFC Chairman Under Investigation, Triggers Buyback
CEFC Founder and Chairman Ye Jianming (叶简明) was put under investigation by Chinese authorities over suspected economic crimes, the Financial Times reported in March 2018.
The once high-flying conglomerate is now conducting fire sales of its assets following the investigation into Ye Jianming and offering staff severance packages after failing to pay them for two months, as creditors scramble to collect debts amid growing regulatory scrutiny of the firm.
In May 2018, as CEFC faces mounting troubles, the Qatari sovereign wealth fund has agreed to buy back the 14.16% stake in Rosneft that it had previously agreed to sell to CEFC in September 2017.
The QIA-Glencore corporate entity that had sold the 14.16% in Rosneft to CEFC has since been dissolved, according to Reuters. As such, Qatar and Glencore will now own stakes in Rosneft directly. QIA will control an equity stake of 18.93% and Glencore will hold 0.57%—for a grand total of 19.5%, right back where they started.
More Research
DE-Tenants.org is continuing to explore new angles on the business operations of the Qatari state and its business elite. Look for new information shortly.