Posted: January 3rd, 2018
DE-Tenants.org has previously delved into the Qatari sovereign wealth fund's deal to acquire part of a 19.5% stake in the Russian state-owned oil company Rosneft. We traced a trail from Qatar to Singapore, to Russia, to Italy, to Britain, and ultimately to the Cayman Islands. Read Part 1, Part 2, and Part 3 of our reporting.
This update will look at new developments in the Rosneft case, as the Qatar Investment Authority (QIA) and its partner dispose of much of their Rosneft investment. We will also scrutinize the new buyer of 14.16% of Rosneft, a little-known Chinese oil and finance conglomerate called CEFC China Energy Co. Ltd. (中国华信能源有限公司), headed by a Chinese mainlander called Ye Jianming (叶简明). Also see the first part of this series
Background of CEFC China Energy
CEFC China Energy Co. Ltd. (中国华信能源有限公司) is a Shanghai-based oil conglomerate founded by Chairman Ye Jianming (叶简明), a 40-year-old Fujianese mainlander, in 2002. CEFC has expanded from a small fuel oil trading operation into a large conglomerate company, owning oil and gas production assets, as well as terminals and storage in Central Asia, the Middle East, Europe and Africa. Today the firm is on Forbes Global 500 List of top corporations.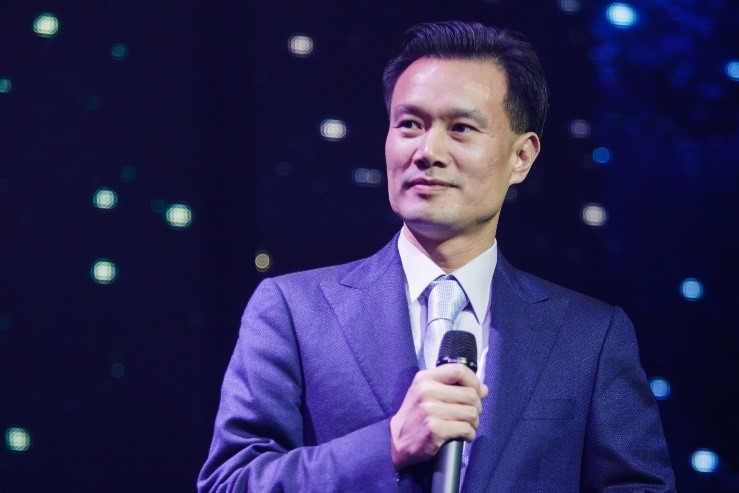 Outside of China, CEFC has made its most substantial and diverse investments in the Czech Republic. Over the course of one week in the fall of 2015, CEFC China Energy acquired the Czech Republic's top soccer club, Slavia Prague; a Czech publishing house Empresa Media; a couple of Renaissance-era historic buildings; one of the country's oldest breweries Pivovary Lobkowicz Group; and biggest of all, a controlling interest in Prague's J&T Finance Group, making CEFC the first private Chinese company to own a European bank. The company's spending totaled $1.5 billion when all was said and done. (SOURCE)
CEFC has set up its second headquarters in the former Živnobanka building in Prague to conduct its international banking operation. CEFC has even expanded into the airline industry, aircraft manufacturing, special steel metallurgy (ŽĎAS) and food. (SOURCE)
A regulatory approval document (depicted below) by Czech Republic's anti-monopoly authority, the UOHS, reveals more of CEFC's Czech assets: hotel companies Le Palais–Praha s.r.o. and Karmelitská Hotel s.r.o.; soccer team Slavia Prague; real estate companies Příkopy Property Development a.s. and Development Florentinum s.r.o.; metallurgy company ŽĎAS a.s. and its subsidiaries; and the Lobkowicz Group brewery along with subsidiaries.
Links to the People's Liberation Army?
Despite its sprawling assets and revenues of US$43.7 billion, CEFC China Energy has been described as "little known even within the energy industry". CEFC's chairman is equally enigmatic. The South China Morning Post has referred to him as a "mystery":
He calls himself Ye Jianming (葉簡明). Mainland media found a different name. He said he started as a forest police officer in a tiny town in Fujian. Local journalists said he was a carpenter.
Fortune has reported "CEFC's hiring of former military brass and its Communist Party influences". CEFC China Energy has a Communist Party Committee, a Disciplinary Committee and a Youth League. It boasts a middle management that largely consists of party members. (SOURCE)
Fortune also reported that CEFC runs a think tank called China Energy Fund Committee. One of its analysts was Dai Xu, a former senior air force colonel. Writing under the pen name Long Tao in 2011, Dai advocated using force in the South China Sea, a hot-button issue in those contested international waters, where half a dozen countries claim territorial rights.
But it is Ye's own potential military ties that are more intriguing. A 2012 corporate biography featured in a CEFC annual report listed Ye as deputy secretary general of an association close to the People's Liberation Army. That group, the China Association for International Friendly Contact (CAIFC), bills itself as a forum to connect high-level military and political figures in China with those abroad. But it is essentially an influence and propaganda platform (SOURCE and SOURCE and SOURCE).
Washington, D.C.-based researcher Mark Stokes of the Project 2049 Institute tells Fortune that related departments engage in "political warfare", including spreading propaganda and recruiting potential intelligence sources, to serve goals including China's ultimate aim of reunifying China and Taiwan.
Per Fortune: "A connection to this group would cast a shadow over the perception of Ye and CEFC in some countries where the company operates. But in conversation with Fortune, Ye denies having such ties. He says he was invited to become a director on CAIFC, but declined."
DE-Tenants Research
DE-Tenants.org has dredged up the 2012 corporate biography. Despite Ye's later denials, his 2012 corporate biography states: "From 2003 to 2005, Mr. Ye Jianming has been working in CAIFC as deputy secretary-general."
Note: Per the bio below, Ye retired as chairman of CEFC International Limited, based in Singapore. However, Ye remains the Chairman of the primary CEFC entity based in Shanghai—called CEFC China Energy Co. Ltd. (中国华信能源有限公司).
Lastly, Ye is a "special consultant" for Hong Kong's New People's Party, a pro-Beijing conservative political party in Hong Kong.
Look for more information on the Rosneft ownership group in future posts.