Posted: September 8th, 2017
The Qatar Investment Authority's reach extends across the globe, from Los Angeles to New York, London to Moscow, and Singapore to Hong Kong. Speaking at an investment conference in Beijing in 2014, then-Chief Executive of Qatar's sovereign wealth fund, QIA, stated: "We've just done a deal in Europe, and we'll continue doing deals in Europe. But as a global fund, also we need to diversify asset allocations and geographical location but we will continue in Europe, of course."
As reported by Reuters at the time, QIA reportedly had "plans to invest between $15 billion and $20 billion in Asia in the next five years."
First splash in China
The Qataris had previously planted their flag in the region, when in 2010 the QIA served as an anchor investor in the Agricultural Bank of China's initial public offering, acquiring shares in the Chinese state-owned bank valued at U.S. $2.8 billion. At the time, the QIA disclosed the following about its strategic investments:
"Qatar Holding LLC is the strategic and direct investment arm of Qatar Investment Authority. Key investment assets of Qatar Holding LLC include Barclays Plc., Credit Suisse Group, Harrods, Hassad Food Company, J Sainsbury Plc, London Stock Exchange, Lagerdere SCA, Porsche SE, Qatar Exchange, Qatar Telecom, Qatar National Bank and Volkswagen AG."
At the time Agricultural Bank of China posted its 2016 Annual Report (released in April 2017), the bank reported QIA's stake at 12.99%. More recent records indicate that the Qatari sovereign wealth fund has steadily sold off its interest in the Chinese bank, lowering its stake, as of May 2017, to 7.97%.
QIA buys major stake in Hong Kong's Lifestyle International
The QIA resurfaced in Hong Kong stock filings in October 2014, when the Qatari fund entered into a sale-purchase agreement with two billionaire Hong Kong families — headed, respectively, by Thomas and Joseph Lau Luen Hung and the (now-deceased) Cheng Yu Tung — to acquire a 19.9% interest in the Hong Kong-based retail operator Lifestyle International Holdings Ltd. The total purchase price was over U.S. $600 million.
Lifestyle International, according to its most recent Annual Report, is a "premier retail operator that specializes in the operation of mid to upper-end department stores in Hong Kong," operating the branded "SOGO" department stores in the Chinese Special Administrative Region. It had also established department stores in mainland China, which it spun off in a separate IPO with the Hong Kong Stock Exchange in 2016.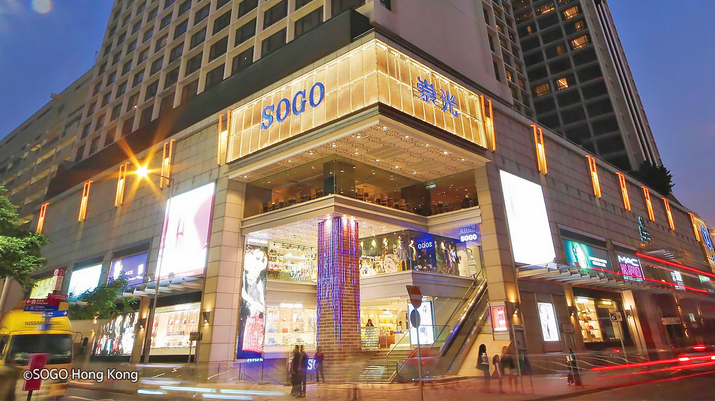 Lifestyle International chairman Thomas Lau Luen Hung announced in a press release at the time of the QIA acquisition that the "strategic partnership with Qatar Holding demonstrates the confidence they have in the company and our business strategy and potential for growth." Lau further stated that his company "will work closely together with Qatar to leverage on each other's business strengths and network to further grow our business."
More on the Hong Kong Lau family
Thomas Lau controls, as of this posting, a 51.69% interest in Lifestyle International. The fine print in Lifestyle's 2016 Annual Return (see page 58) also reveals that a substantial stake in the Hong Kong listed firm (nearly 7%) is held by "certain family members of Mr. Lau Luen Hung, Joseph."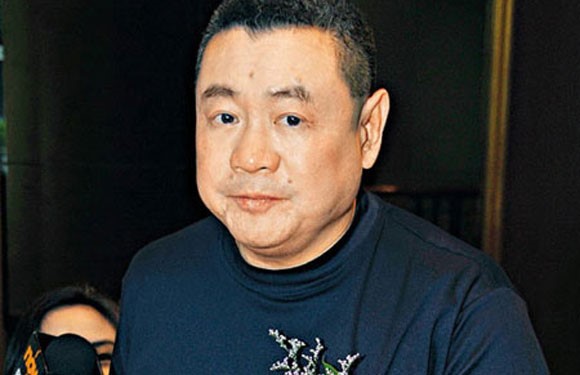 Joseph and Thomas Lau are brothers, born, respectively, in 1951 and 1954. Joseph Lau is widely regarded as one of Hong Kong's wealthiest individuals, with an estimated net worth ranging from U.S. $6 billion to $14 billion. He is the controlling shareholder in the Hong Kong listed company Chinese Estates Holdings Ltd., a major property owner and developer, with a sprawling portfolio covering Hong Kong, mainland China (largely in Beijing) and in the United Kingdom (London). Joseph is widely regarded as a colorful personality on the Hong Kong scene, introduced in numerous news accounts as a "flamboyant" Hong Kong tycoon.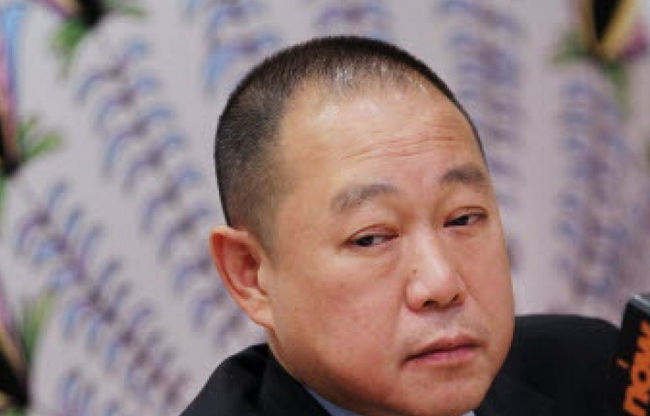 Younger brother Thomas Lau is also reportedly a billionaire, although not in the stratosphere of Joseph. The chairman of Lifestyle International, its spin-off Lifestyle China Group, which handles the company's mainland assets, and Lifestyle Properties Development, a Hong Kong listed subsidiary of Lifestyle International. While not maintaining the public profile of his brother, Joseph, Thomas was featured extensively in the controversial "Panama Papers" database, which detailed the offshore assets of many high net worth individuals in tax haven jurisdictions like the Bahamas and British Virgin Islands.
Next posts on QIA's Lifestyle International Investment
DE-Tenants.org's next posts on the Qatari investment into Lifestyle International will dig deeper into legal controversies surrounding the Lau brothers, including insider trading, money laundering and bribery.
---
---