Posted: January 11th, 2017
A much-needed rainstorm for L.A. County this week did not stop members of Local 501 from engaging in peaceful protected demonstrations to support Engineers at Douglas Emmett buildings.
Below are images from rallies staged Monday, January 9, 2018.
The Local 501 rally force is mobilizing again. Honk for support as you drive by!
Warner Center, Woodland Hills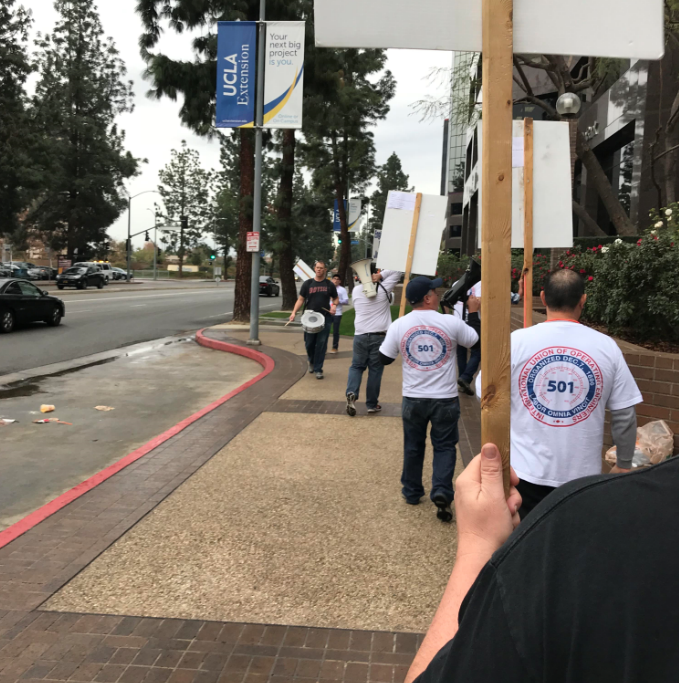 Trillium Towers, Woodland Hills