Posted: November 8th, 2017
DE-Tenants.org previously reported that the former Emir and former Prime Minister of Qatar hold large investment positions in Deutsche Bank. In March 2017, Deutsche announced plans for its fourth capital hike since 2010. The troubled bank sold 687.5 million new shares at a steep discount. The capital raising closed on April 6. News accounts reported that the former Prime Minister of Qatar Hamad bin Jassim Al Thani ("HBJ") took part in this March 2017 capital hike, after he and the former Emir Hamad bin Khalifa Al Thani had already attained a combined stake of nearly 10% in Deutsche Bank in summer 2016.
Another major investor in Deutsche
In addition to the Qatari royals, another investor also increased its stake in March 2017—HNA Group Co., a Chinese aviation and hotel conglomerate. HNA continued buying Deutsche stock. By May 2017, the mainland Chinese firm, cofounded by billionaire brothers Chen Feng (陈峰) and Chen Guoqing (陈国庆), had increased its stake in Deutsche Bank AG to 9.92% (the shares placed under the management of Austrian asset manager C-Quadrat Investment AG) to become the top shareholder in Europe's largest investment bank, slightly ahead of the Qataris who combined held an unspecified stake approaching 10% according to the most recent reporting.
European regulators take note of Qatari, HNA investments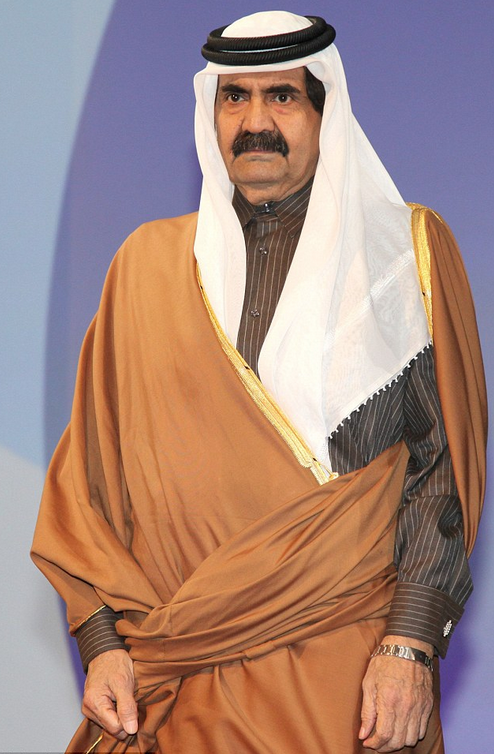 The ownership concentration between HNA and the two Qataris—who, combined, control approximately 20% of Deutsche Bank shares—did not go unnoticed by European regulators. The Single Supervision Mechanism (SSM), the banking watchdog that operates under the European Central Bank, is considering investigations into HNA and the Qataris' stock purchases. Per one source, the European Central Bank seeks to determine if the Qataris and HNA are "fit and proper owners of significant stakes in [Deutsche Bank]."
Per the Financial Times: "If it went ahead, the investigation would first consider whether HNA and Qatar could wield significant influence over the company as its largest shareholders, according to people briefed on the situation, and whether they were fit to do so."
EU rules require supervisors to carry out an investigation of an investor when it buys more than 10% of a bank. The investigation involves ensuring investors have a solid reputation and offer sound medium- and long-term plans for their investment (SOURCE). Such assessments, according to a July 2017 Reuters article, may also establish whether an investor is trustworthy and financially sound, determine the source of investment funds and find out whether an investor engages in any criminal dealings such as money-laundering (SOURCE).
HNA's stake (at 9.92%) and the Qataris' stake (unspecified but hovering below 10%) are just below the 10% threshold which triggers such due diligence investigations. But the Single Supervision Mechanism and BaFin, Germany's financial supervisor, are allowed to assess whether the shareholders have "significant influence" over management's decision-making even if their stake is less than 10%. (SOURCE)
One argument made by Sueddeutsche Zeitung (and echoed by the Financial Times) is that the Qataris and HNA together could have outsized influence over the bank's Annual General Meeting because the meeting is poorly attended—often less than half of the representatives of voting rights attend.
Per the Financial Times: "An assessment on whether to launch an investigation is now under way, said two people briefed on the situation. They added that the probe in relation to the Qatari funds focused on whether they were acting in concert." There was reported suspicion that the Qataris and HNA had coordinated their investments in Deutsche.
The Qatari funds in question would seem to refer to BVI-based Paramount Services Holding Limited and Cayman Islands-based Supreme Universal Holdings Limited, the respective investment vehicles of HBJ and Emir Hamad Bin Khalifa Al Thani.
HNA concerns
The Financial Times continued: "Any investigation into HNA would focus on issues such as its financing structure and its medium term strategy." HNA has faced recent inquiries of its opaque ownership structure by Swiss authorities. Critical stories about HNA have swirled with suspicions. Bank of America and Goldman Sachs have refused to do business with HNA due to its lack of transparency. The former cited concerns over its murky shareholder structure and allegations of political connections.
If the SSM and BaFin decide there is a possibility of the two shareholders having a significant influence, they will start a formal investigation. A public decision to launch a formal investigation has not yet been announced. The SSM has the authority to withdraw investors voting rights in the event that any investigation ultimately concludes an investor does not meet their standards.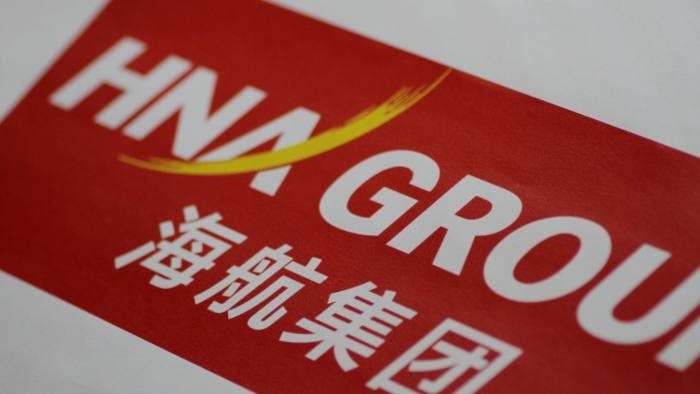 ---
Our next posts in the Deutsche Bank series will look into Deutsche investors HNA Group, with a close eye on HNA's U.S. holdings.
---
---