Posted: June 30th, 2017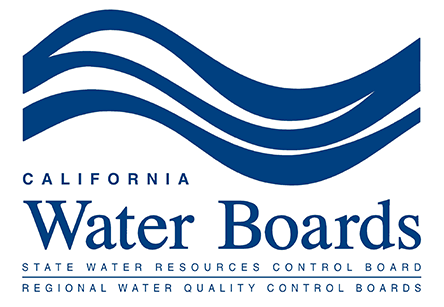 At least seven buildings in the Los Angeles area belonging to the realty trust Douglas Emmett Inc. (NYSE: DEI) are regulated by the California Water Resources Control Board. According its mission statement, the Water Board is charged "[t]o preserve, enhance, and restore the quality of California's water resources and drinking water for the protection of the environment, public health, and all beneficial uses, and to ensure proper water resource allocation and efficient use, for the benefit of present and future generations."
Public documents reveal that the Water Board has over the past decade flagged Douglas Emmett facilities for dozens of violations and hundreds of thousands in fines.
More on the Water Resources Control Board
The California Water Resources Control Board was created by the California Legislature in 1967 to ensure the quality of state waters while allocating those waters effectively. The joint authority of water quality and water allocation enables the Water Board to provide comprehensive protection for California's water resources. Those resources include nearly 1.6 million acres of lakes, 1.3 million acres of bays and estuaries, 211,000 miles of rivers and streams, and about 1,100 miles of coastline.
The Water Board consists of five full-time members who preside over nine Regional Water Quality Control Boards. Regional Boards develop "basin plans" for their hydrologic areas, monitor water quality, and take enforcement action against violators.
These responsibilities entails regulating wastewater discharges into surface water (rivers, ocean, etc.) and groundwater (via land). Under the Federal Clean Water Act, the Water Board issues waste discharge permits for the National Pollutant Discharge Elimination System ("NPDES"). The NPDES oversees any emissions of pollutants (including rock, sand, dirt, and agricultural, industrial, and municipal waste, etc.) from commercial buildings into "point sources" (such as pipes or man-made ditches) from which those pollutants can access natural waterways.
Douglas Emmett violations totaling over $500K
Doulas Emmett's Annual Report to the Securities and Exchange Commission includes a section on "Risks Related to Our Properties and Our Business," where it acknowledges potential costs related to such environmental regulation:
Environmental laws regulate, and impose liability for, releases of hazardous or toxic substances into the environment. Under various provisions of these laws, an owner or operator of real estate may be liable for costs related to soil or groundwater contamination on, in, or migrating to or from its property.
At least seven Douglas Emmett buildings in the Los Angeles area are regulated by NPDES waste discharge permits. Between them, the seven buildings have committed 58 violations since 2012 and incurred 14 enforcement actions resulting in $510,000 of financial penalties since 2008—all during Douglas Emmett's tenure as owner or manager.
| | Facility | Address | Violations | Enforcement Actions | Fines |
| --- | --- | --- | --- | --- | --- |
| | Century Park Plaza | 1801 Century Park East Los Angeles, CA, 90067 | 7 since 2012 | 4 since 2008 | $39,000 |
| | 8383 Wilshire | 8383 Wilshire Beverly Hills, CA, 90211 | 2 since 2016 | 1 since 2016 | $6,000 |
| | 9601 Wilshire | 9601 Wilshire Beverly Hills, CA, 90210 | 22 since 2013 | 3 since 2014 | $39,000 |
| | The Trillium | 6320 Canoga Ave, Woodland Hills, CA, 91367 | 14 since 2012 | 2 since 2012 | $198,000 |
| | Landmark II | 11766 Wilshire Los Angeles, CA, 90025 | 13 since 2012 | 2 since 2013 | $45,000 |
| | Tower 3, Warner Center | 21650 Oxnard St, Woodland Hills, CA, 91367 | 0 | 1 since 2010 | $27,000 |
| | Tower 6, Warner Center | 21700 Oxnard St, Woodland Hills, CA, 91367 | 0 | 1 since 2010 | $156,000 |
| | | | | | TOTAL: $510,000 |